Brake Repair in Arizona
The brake system in your luxury car is one of the most crucial systems for your safety. Pay attention to warning signs to indicate when brake service or repair is needed to stay safe on the road and save you costly repairs down the line. iAUTOHAUS routinely performs brake system diagnostics, brake repair, and maintenance service for BMW, Mercedes-Benz, Audi, Lexus, Porsche, Jaguar, Volkswagen, and other European vehicles. We are conveniently located in Tempe, AZ, and have been proudly serving the surrounding areas including Phoenix, Chandler, Gilbert and Queen Creek since 1997. Visit our service specials page to check out our latest repair coupons!
Schedule a brake repair service in Arizona with iAUTOHAUS today!
European Import Brake System 
The brake system for your European luxury auto brand should last between 25,000 – 50,000 miles depending on your vehicle and your driving habits. There are several signs that your brake system needs maintenance or repairs. At iAUTOHAUS, we have vast experience diagnosing and repairing every brake system issue including the following common problems for European luxury vehicles:
Brake Light Warning – Don't ignore a brake light warning on your car's dashboard, schedule a service appointment as soon as possible to make sure you stay safe on the road.
Steering Wheel Vibration – If your steering wheel shudders when braking, it could mean that the brake pads or rotors are worn and need to be replaced.
High-Pitched Squeal – A small indicator in the braking system will emit a high-pitched squeal to signal that your brake pads need to be replaced.
Harsh Grinding Noise – When you hear loud grinding it means that you have worn the brake pads down to nothing.  It is the sound of metal calipers grinding against the metal rotors.
Your Car Pulls Left or Right – If your car seems to pull when you brake it could be an indication of uneven brake pads, a stuck caliper or a collapsed brake hose.
Vibrating Brake Pedal – The oscillation you feel when you apply the brakes could indicate warped rotors. Uneven rotor surfaces stammer against the brake pads causing vibrating feedback.
Brake Pedal Is Difficult to Engage – If you find that you apply the brake pedal to the floor before the brakes engage – there are three possible causes related to the braking system:
A fluid leak in the hydraulic system.
A brake line obstruction.
Problem with the vacuum system.
Brakes Grab Too Quickly – A touchy brake pedal that grabs with the slightest contact could be an indication of dirty or contaminated brake fluid.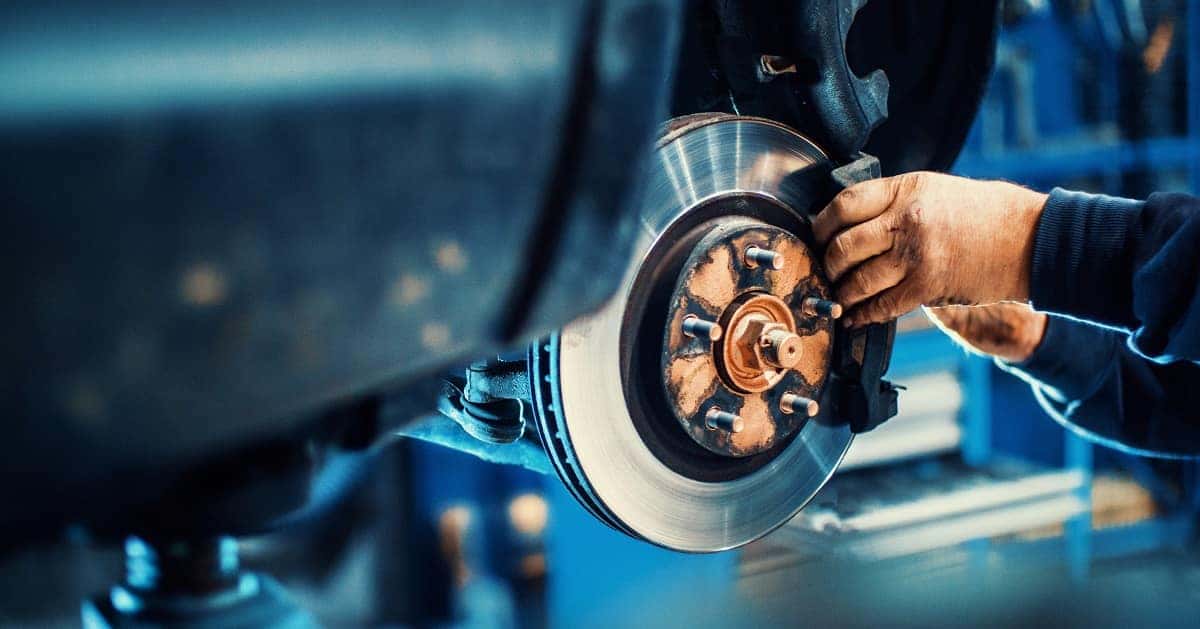 Choose a BOSCH Authorized Service Facility for Your Luxury Vehicle
iAUTOHAUS provides quality European luxury vehicle repair services at our BOSCH authorized service facility, featuring 15 service bays and the latest factory specific diagnostic equipment. We provide quality workmanship using only factory or OEM replacement parts.
Extensive Brakes Repair Experience
Our Service Technicians are ASE Certified with extensive brake repair experience for Asian and luxury European automobiles. Come in to meet with one of our friendly and knowledgeable Service Advisors who are here to assist you through the maintenance or repair of your beautiful import vehicle.
iAUTOHAUS is a European Import Brake Repair Shop in AZ
Recognized by Ranking in Arizona as a 'Top Ten Car Dealer in Specialized Autos', iAUTOHAUS is BBB Accredited and DealerRater Certified. Our multicultural staff can assist you in German, Spanish, Polish, Russian and Hungarian. We proudly serve customers in 'The Valley of the Sun', across the US and globally.
Be sure to check out our service specials and Schedule your appointment today for expert brake system maintenance and repair and you'll discover why we are rated as a top specialized auto facility in the 'The Grand Canyon State'.